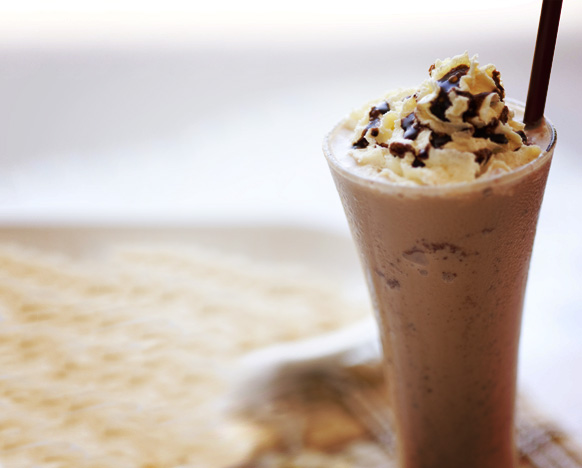 Refresh your coffee moment
Café Frappé originated in Greece, where they started to prepare coffee with cold water. The term comes from French and means "beaten". Depending on the country, the ingredients of a frappé may vary, but one of its most popular forms is Cappuccino Frappé.
---
Ingredients
Espresso coffee
50 cc of vanilla or chocolate ice-cream
2 spoonfuls of melted chocolate
Sugar (to taste)
50 cc crushed ice
---
Preparation
Prepare the espresso and allow it to cool. Pour the coffee, melted chocolate, ice-cream and crushed ice into the liquidiser and blend them until the mixture is uniform. Add sugar and mix it slightly. It's usually served decorated with whipped cream and dusted with grated chocolate, in a long glass (capacity of around 200 ml).