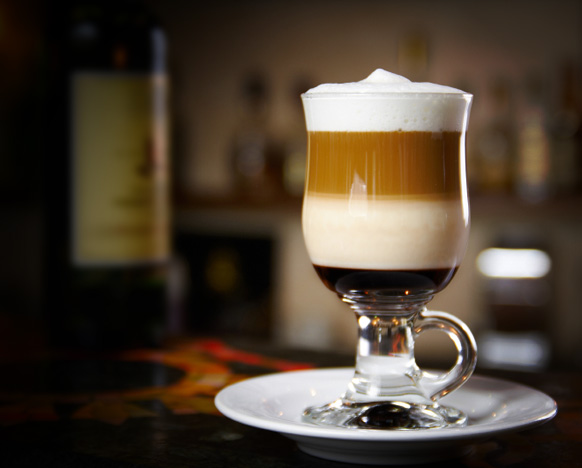 Simply heart-warming
The origins of Irish Coffee hark back to the end of the 1940s. There are a variety of stories about its appearance, but what is sure is that the place was Shannon International Airport of Ireland. The charm of this cocktail lies in obtaining a three-coloured drink by mixing the coffee, cream and whiskey.
---
Ingredients
Espresso coffee
50 ml of Irish whiskey
Whipped cream
Sugar (to taste)
---
Preparation
Before preparing this drink, you must first heat the glasses. Prepare a long espresso and pour it into the glass along with the sugar, then the whiskey and finally the cream. It's usually poured over the back of a spoon into the glass so that it floats on the surface. You can dust the drink with cinnamon. It's usually served in a glass (capacity of about 230 ml).