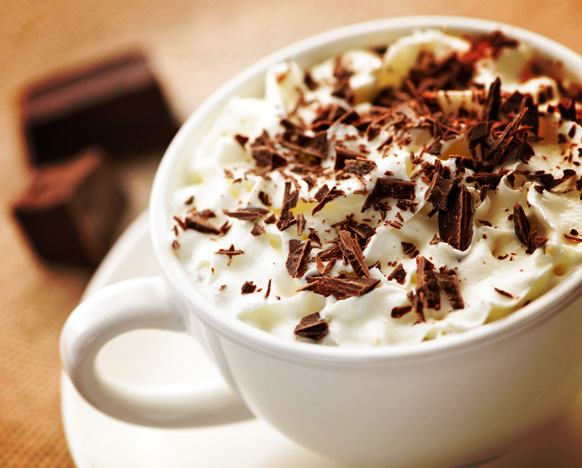 See life in coffee and chocolate
Cappuccino Moka is a variation on Cappuccino. The proportion of coffee is the same, but some of the milk is replaced by chocolate. In some regions it's known as Mocaccino or Café Borgia, if it's flavoured with orange.
---
Ingredients
100 ml of milk
Espresso coffee
Plain or milk chocolate.
Sugar (to taste)
Cocoa powder
---
Preparation
Pour the coffee from your espresso machine and heat the milk without letting it boil. Start with a little air to heat the milk and as you increase the steam, the milk will froth up. Melt the cocoa until you get a liquid drink, and once you've added the hot milk, put in the melted cocoa. Cover the mixture with the milk froth and dust with the powdered cocoa. It's usually served in a cup (capacity of about 170 ml).