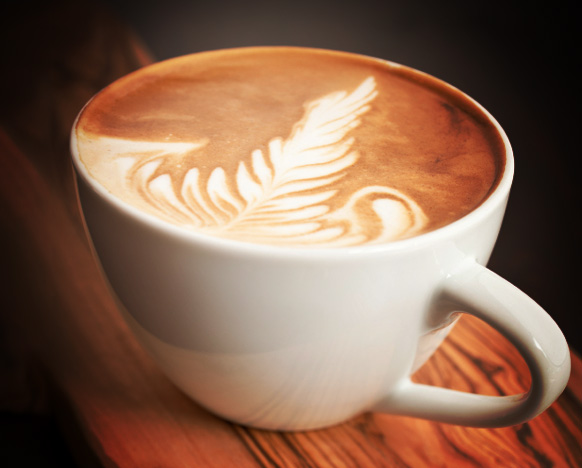 The all-time classic
Café Latte is the Italian variation on white coffee. It's one of the oldest and most widespread ways of drinking coffee. It's obtained by pouring the hot milk into the espresso and topping it with a little milk froth. In Italy, Café Latte is decorated as if it were a work of art. This is known as Latte Art.
---
Ingredients
150 ml of milk
Espresso coffee
Sugar (to taste)
---
Preparation
Heat the milk without letting it boil. If you don't want to make froth, reduce the amount of air from the vaporiser. Pour the coffee from your espresso machine and slowly add the milk. It's usually served in a cup (capacity of about 185 ml).