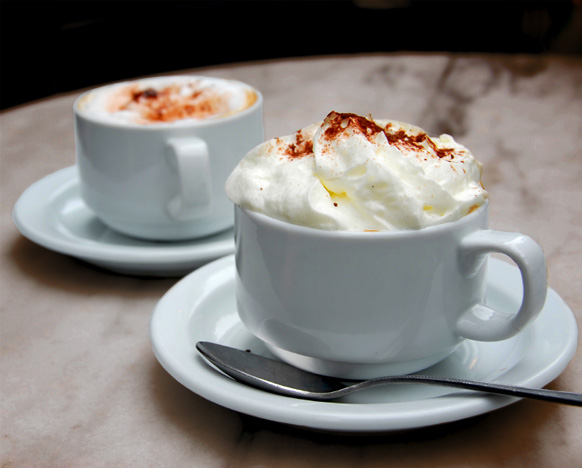 The coffee with a hillock of cream
Viennese Coffee is one of the best-known in the world. Its origins go back to the 17th century when, following a battle with the Turks, the Viennese found coffee seeds and took them as booty. One of the soldiers claimed these sacks for himself and later opened the first cafe in the city. In Vienna they developed their own way of preparing and serving coffee.
---
Ingredients
Espresso coffee
Whipped cream
Powdered cocoa or cinnamon or chocolate shavings
Sugar (to taste)
---
Preparation
Prepare a double espresso and dissolve the sugar into it. Top the coffee with whipped cream and dust with the cocoa, cinnamon or chocolate shavings. You can accompany the coffee with a wafer biscuit. It's usually served in a glass (capacity of about 230 ml).